WeChat Christmas new emoticons are available to download now.
Follow the steps to download all:
1. Select the Emoticon icon.
2. Select the "Special" tab, and press the "+" button
3. Next, you can download emoticons from website
-Click "Download form Website", you could see the new emotions, just click to download them. Nice and simple~
What's more,there's even a Christmas Surprise hiding in the wording~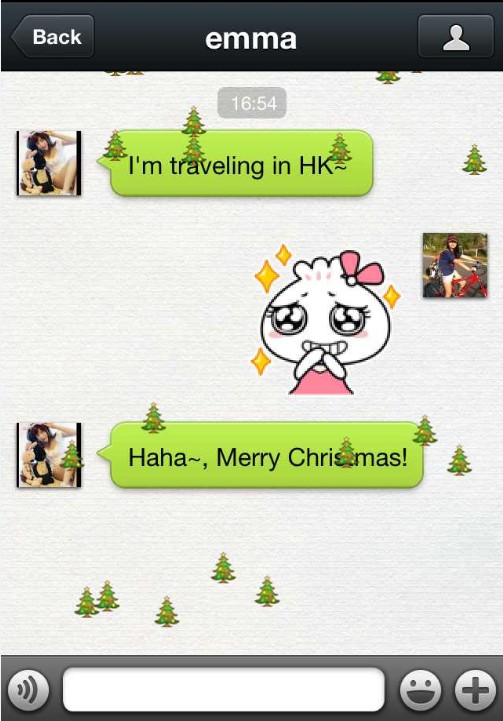 See the Christmas trees are falling on your screen? Why not share the holiday greetings to your friends on WeChat and see if you can make them fall again? Just need to type "Merry Christmas!"
Share to Facebook and let your Facebook friends know the trick too.